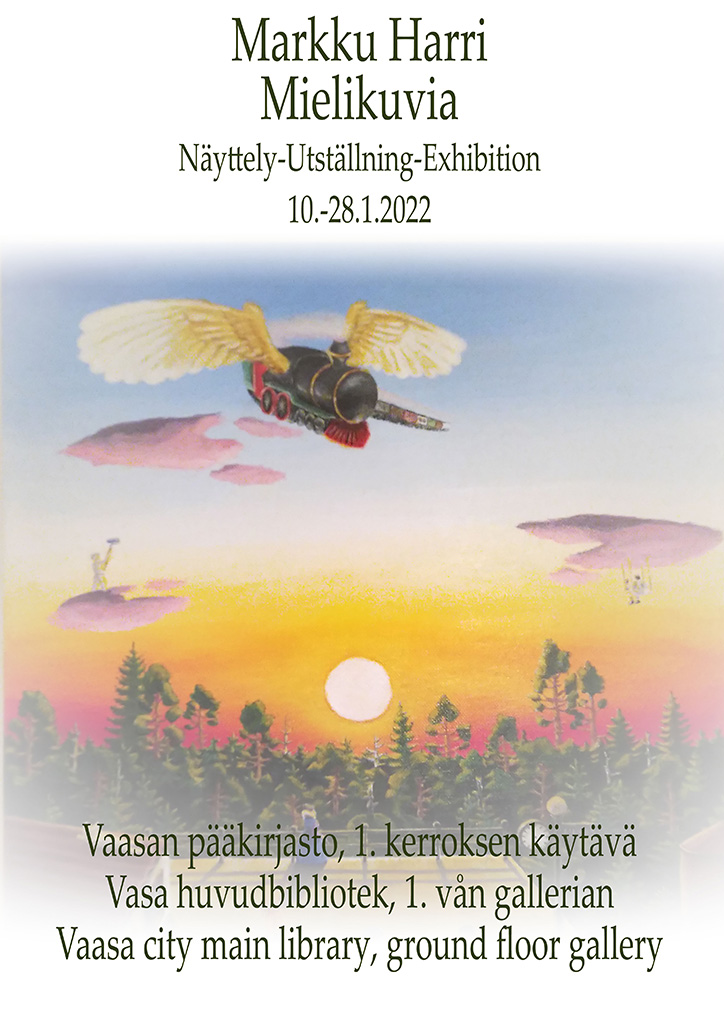 The style of the paintings best fits the category of surrealism, but other terms could apply, too. I wanted some of the paintings to have a more whimsical tone to balance out the darkness in the subject matter of the others. It's also worth noting that serious message and a humorous presentation are not necessarily mutually exclusive. For example, one of the paintings criticizes the stagnation caused by xenophobia, but also involves some visual gags. Then again, the messages are generally speaking not overt, and I very specifically do not want to dictate how my paintings should be interpreted. After all, a viewer's different perspective is just as correct as mine is.
The works will be on display until 28th of January. As one can expect, the library doesn't charge admission fee, so the works are free for anyone to enjoy. The library is open 10 am – 8 pm Monday to Thursday, 10 am – 5 pm Fridays, and 10 am – 3 pm Saturdays, and the exhibition is accessible whenever the library is open. While you're there, why not also check out the second story art hallway Teema, currently hosting a cooperative exhibition.
Should you be interested in purchasing an art piece, send me email at [email protected] and make an offer. Please note that some of the works are not for sale. If you would like to host an exhibition featuring my work, that is also something we can discuss.